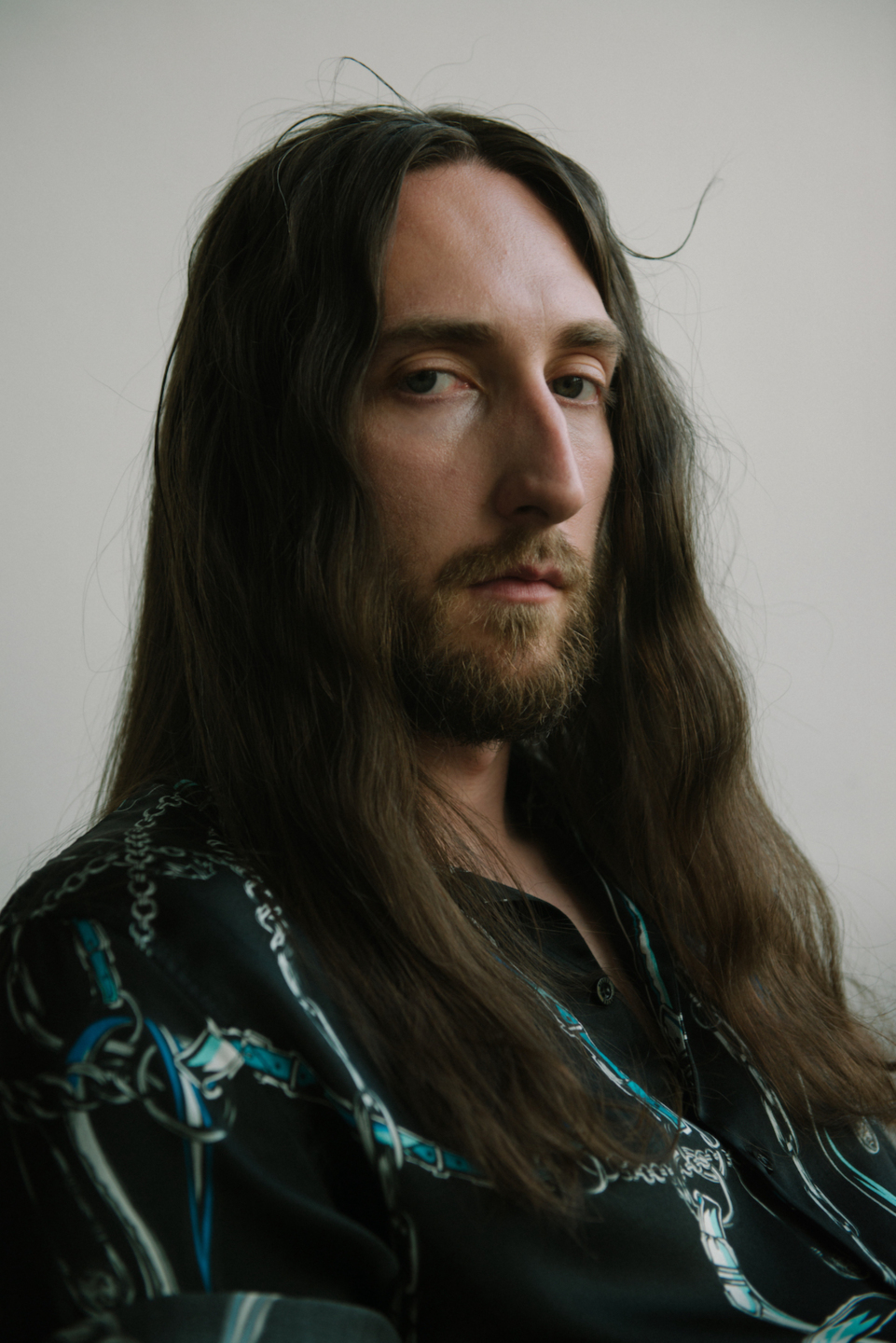 T
Receding, Succeeding,
Believing
I wish men would talk more about the physical signs of aging. Sometimes I feel like I'm on a ship alone, riding the low tide of my hairline. Despite significant progress being made, the general stereotypes of being a man don't always allow us to question our beauty or express a want to age handsomely. As men, hair marks our body like the age rings of a tree. As a sexual awakening hits, we get new hair on our groin and on our armpits, then our chest and bellies wrapping to our back, while simultaneously, our hairlines start to change, and the overall texture of our hair begins to thin.
written by SHAIN KISH, photography by NATALIE KOGAN, model ANDREY KHARYBIN
A lottery of chance and genetics play a huge part in the story written in our hair. Some men are completely bald by 25, while others continue to feel the wind in their follicles until their final days. According to a study by the Cleveland Clinic, 25% of bald men start to see the first signs of hair loss by the tender age of 21. Half of the men in the world will lose their hair by age fifty, and about 70% of men will lose their hair as they get older. I personally started obsessing about hair loss in my early thirties, judging how much hair went down the drain after a shower and always asking my barbers how my hairline looked. I was always paranoid because, when I was in beauty school, I was taught that most people receive the hair loss gene from the mother's side. My uncles are all bald as eagles, but, here I sit on the backside of forty with mature but full hair. While my hair doesn't define me, it does remind me of my mom (we have the same wave pattern and color), and I want to be able to keep it as healthy and flattering as I can as long as I can.
Statistics show over 80% of men and nearly half of women will experience significant hair loss in their lifetimes. Factors such as hormonal changes and medical conditions also cause hair loss, but the focus of this article is on how to keep your scalp healthy and nourished, while dealing with hair loss due to natural aging—a term coined as "patterned baldness." This is often referred to as "male pattern baldness" and "alopecia."
So what can you do when the signs become present?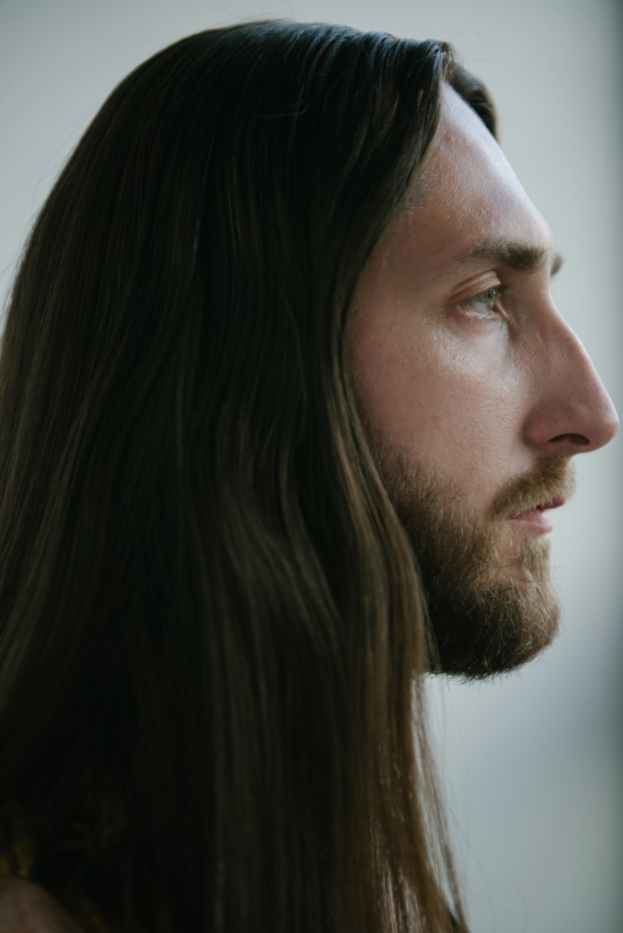 I have taken Nutrafol for over two years. The improvement in my hair (and skin) is substantial. Nutrafol is a natural AND clinically proven daily supplement. Nutrafol's proprietary blend targets the 6 causes of hair loss: metabolism, aging, stress, hormones, lifestyle, and nutritional deficiency. While there are also a lot of prescription options, I prefer natural, medical-grade alternatives, especially if this is something I am considering as a permanative lifestyle addition. I will say the four giant pills take some time to get used to, and the price tag is a bit hefty, but the results can really be phenomenal. I started to see a significant change about 4 months into usage.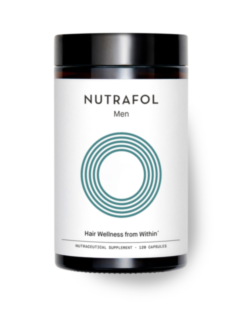 II
SCALP DETOX, EXFOLIATORS, AND SHAMPOOS
Art and Acre Cold Pressed Scalp Detox

Since I've worked in the beauty business for a long time, I am so happy to see people starting to understand the importance of scalp health. As a man, I have used waxes and pomades daily for most of my adulthood. But it never really occurred to me that those products were causing a buildup on my scalp and making my follicles dim. The Art and Acre Cold pressed scalp detox gets in the roots and detoxes everything from products to sweat and oil buildup. The less buildup, the more chance your hair has to flourish and stay healthy. This product also has amazing user-proven results that were tested over the course of four weeks.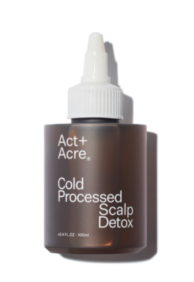 goop Himalayan Salt Scalp Scrub
This is a date I keep weekly. Every Sunday night, I use this physical shampoo exfoliator to get all the junk off of the surface of my scalp and my hair. Very simply, this product is a shampoo with moringa oil, vitamin E, and Himalayan salt. Weekly use is a great start to scalp maintenance. It also makes my hair shiny, and who doesn't love that?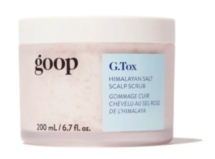 The Shampoo by Augustinus Bader
German scientist Augustinus Bader spent over 30 years developing a delivery system for skincare. That system is his patented Trigger Factor Complex, also known as TFC8, which is why his skincare is so coveted all around the world. His clean synthetics and TFC8 are what makes this shampoo so effective. Hair Loss stems in the scalp, so penetrating to repair and nourish while simultaneously improving the hair already growing out of your scalp is definitely a tall order. This shampoo is amazing. I first picked it up due to the clinical results (and the rave reviews of a coworker) and now I can't imagine myself buying anything else. Not only does my scalp feel healthy but my hair looks so much thicker and fuller, and that makes it much easier to style.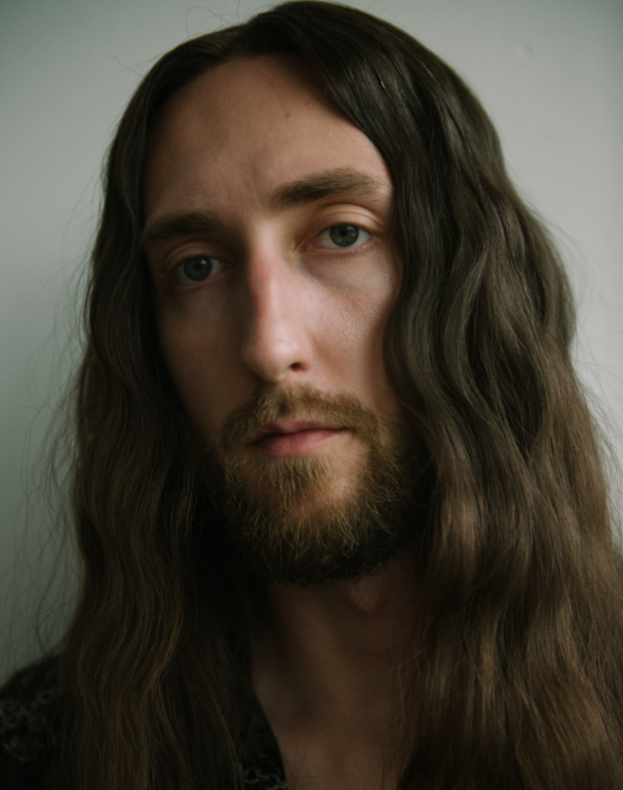 Oxilogica at Nunzio Saviano Salon
I was lucky enough to be invited by Nunzio to try this treatment for myself. Oxilogica was created by Nunzio and an Italian chemist to help treat damaged and thinning hair. While Nunzio is not a Trichologist, his 30-year career has given him great insight into scalp health and being a hairdresser on Manhattan's Madison Avenue—possibly the epicenter of age obsession—has led him to create a popular and very effective service. I did have a small reaction on my face due to my sensitive skin, but overall, I was obsessed with this treatment. *If you have sensitive skin, ask for an allergy test done on the inside of your arm.
This service is a 4-step system that is both available in the salon and at home. The first step is to Detox. This cooling oil blend is applied to the scalp and massaged in, then shampooed out. Nourish is the next step, and definitely the best part. At the salon, a treatment is loaded into an oxygen-molecule machine and expertly applied to your scalp. The oxygen helps penetrate the treatment deeper into the scalp. It feels extremely relaxing and cooling. The main ingredient in the treatment is Stella Apina stem cells. These stem cells have been known to help boost cell activity and increase blood circulation, improving your existing hair and new hair growth. The third step is to Stimulate. Nunzio uses his Intense Hair Loss serum and massages it directly on the scalp to help invigorate. The last step is for the hair already growing, and that is to Replenish. Powerful plant and herb extracts feed and replenish the hair.
Microneedling/Dermarolling
These two next options are non surgical but definitely more intense that any prior suggestion. Microneedling uses a bunch or small pricks to nick the skin and trigger the body's natural healing system. The cuts are not big enough to actually do damage but our bodies do send collagen and blood flow to the area to strengthen the follicles. Microneedling has been a part of my skincare maintenance for the last three years, and I have seen amazing results in my hairline and overall skin health. There are at home devices but I prefer to do this at my doctors office because I usually follow with PRP. I do sometimes use the Nannette De Gaspe microneedle for quick at-home use or travel.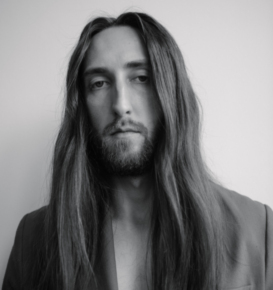 PRP
This procedure was made very popular by Kim K and the media coined it as the vampire facial, mostly because there is blood that is used. Don't panic! I do it all the time! But at first, it can sound shocking. PRP is platelet-rich plasma and it gets injected into your skin. When you show up for your treatment, a medical professional will draw your blood and put it into a centrifuge that separates out the plasma. Then the plasma is injected into the scalp (or face, if it's for a facial). This procedure is usually combined with Microneedling, and for me, is a fountain of youth. This procedure uses your own body to heal and repair and there is no cream or lotion that can do what mother nature can when she is pressed. The healthier the blood flow and collagen sent to the root of your hair are, the better the chances are for hair regrowth. The results are slow and gradual, but, in my experience, the most impactful. If you are interested in this procedure please consult your dermatologist.
This quote from Legendary New York Dermatologist Dr. Sobel is a perfect explanation: "PRP Hair Restoration is an innovative new treatment in hair restoration and scalp health using platelet-rich plasma from one's own blood. Platelets are key to the body's ability to regenerate, and, in concentrated levels, when injected into affected areas, can help stimulate hair-follicle growth. Because hair follicles are supported by blood circulation, injecting platelets reintroduces activity in the areas that are thinning or have stopped growing hair to promote the most optimum scalp and hair health. PRP offers many benefits from thickening existing hair, increasing blood supply to the follicle, triggering the hair-growth phase, and decreasing hair loss."
This post is unsponsored and there are no paid advertisements. I am not a doctor, and this is not medical advice. These are just products and services I personally use to help combat my own male pattern baldness. The two things that I've heard over and over is, when dealing with hair loss, consistency is key, and when you start to see results, do not stop. It's an addition to your lifestyle and unfortunately not a quick fix.

{"width":960,"column_width":122,"columns_n":6,"gutter":45,"line":20}
{"mode":"page","transition_type":"slide","transition_direction":"horizontal","transition_look":"belt","slides_form":{}}
{"css":".editor {font-family: Helvetica Neue; font-size: 16px; font-weight: 400; line-height: 24px;}"}