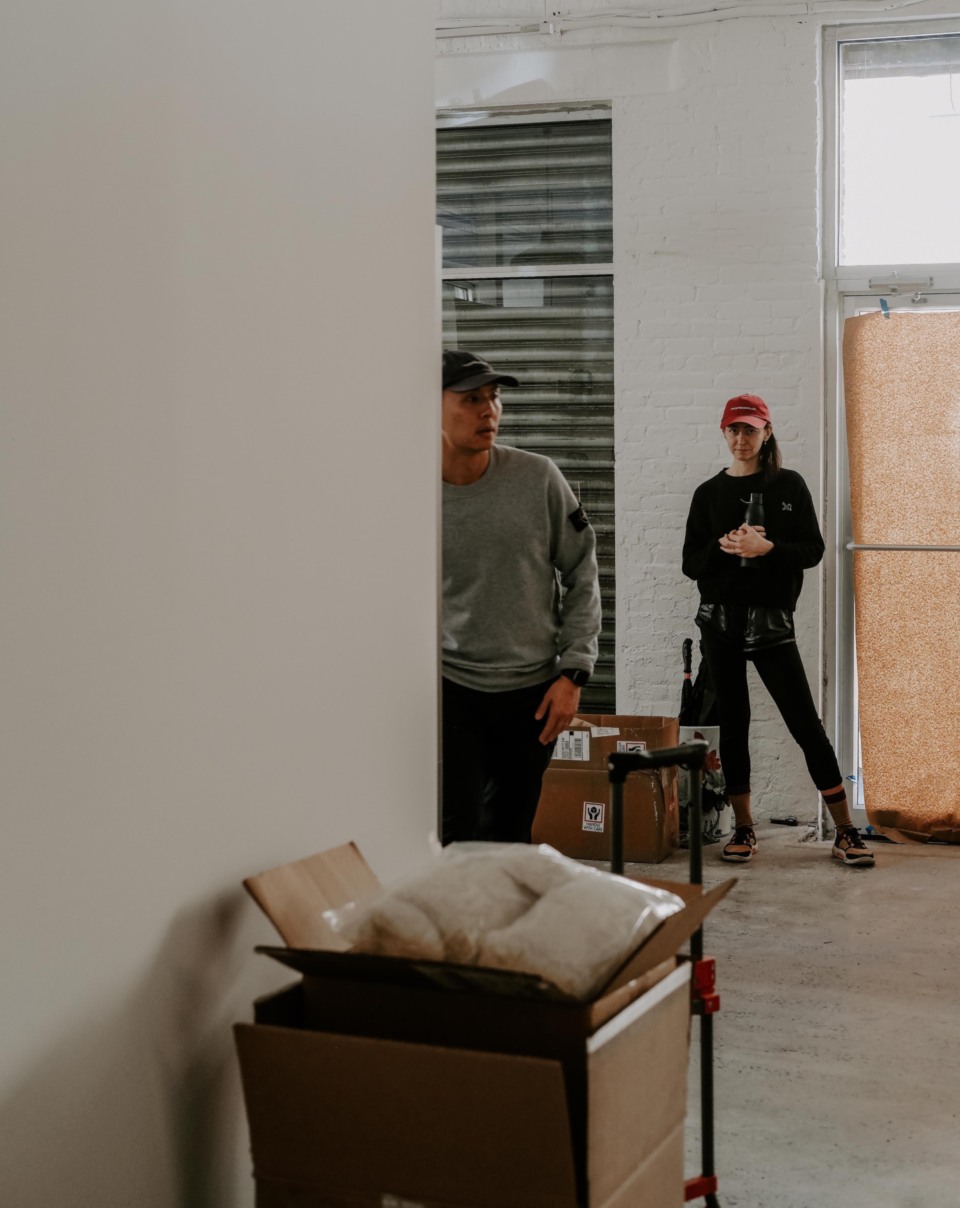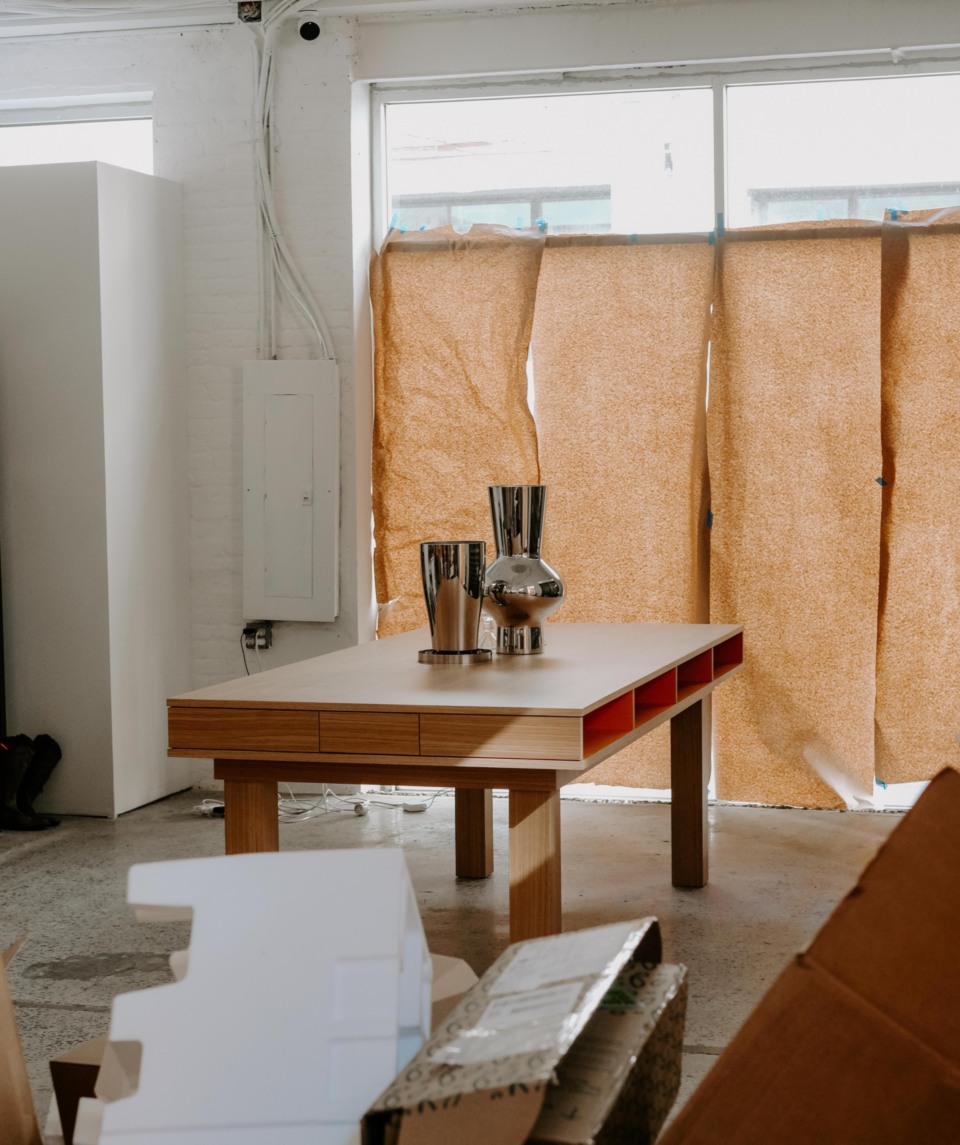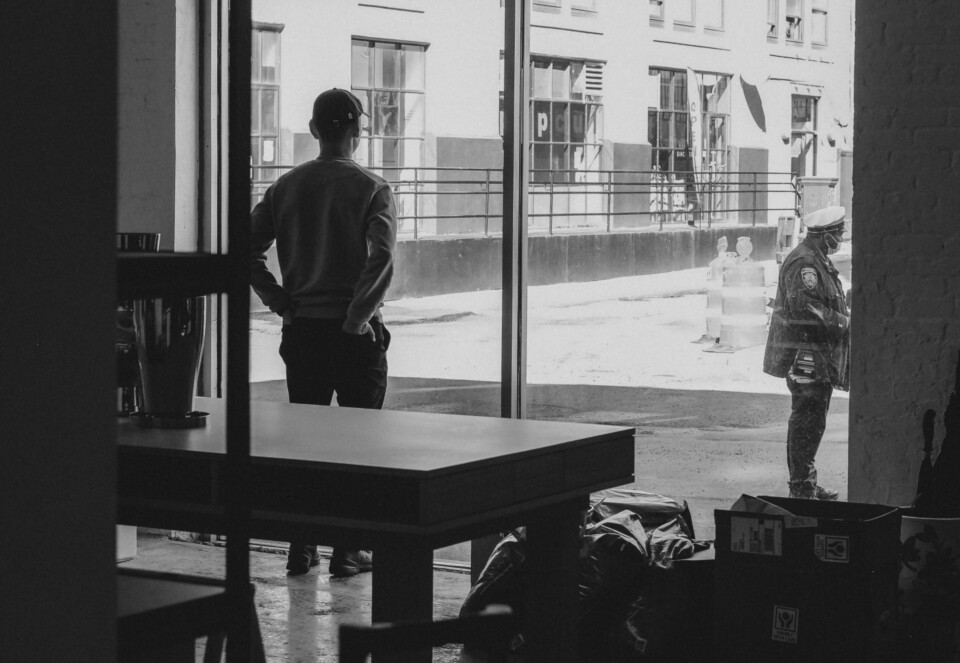 T
MAKE-IT-WORK: Finding Balance and Beauty with Conway C. Liao
Conway C. Liao is a New York-based Taiwanese-American multidisciplinary designer and founder of Hudson Wilder—a unique home goods company and a concept store in Dumbo, Brooklyn. We visited Conway a couple of days prior to the opening of his space to see the man behind the vision and to talk about the wilderness, balance, and the art of sharing.
Conway, can you briefly walk us through your story——how you started and how you got to where you are today?
My wife and I used to travel often to Upstate NY where we did a lot of vintage shopping and once we came across this architect's estate sale... She had just passed away some time before. Around the house, there were a bunch of different goods, and we managed to come across a set bought somewhere in Copenhagen. That was the starting point. We wanted to recreate that feeling ourselves. She used to travel a lot and all the objects in the house were timeless. We wanted the brand to speak about that type of aesthetics—where the modern meets the past and creates a special balance.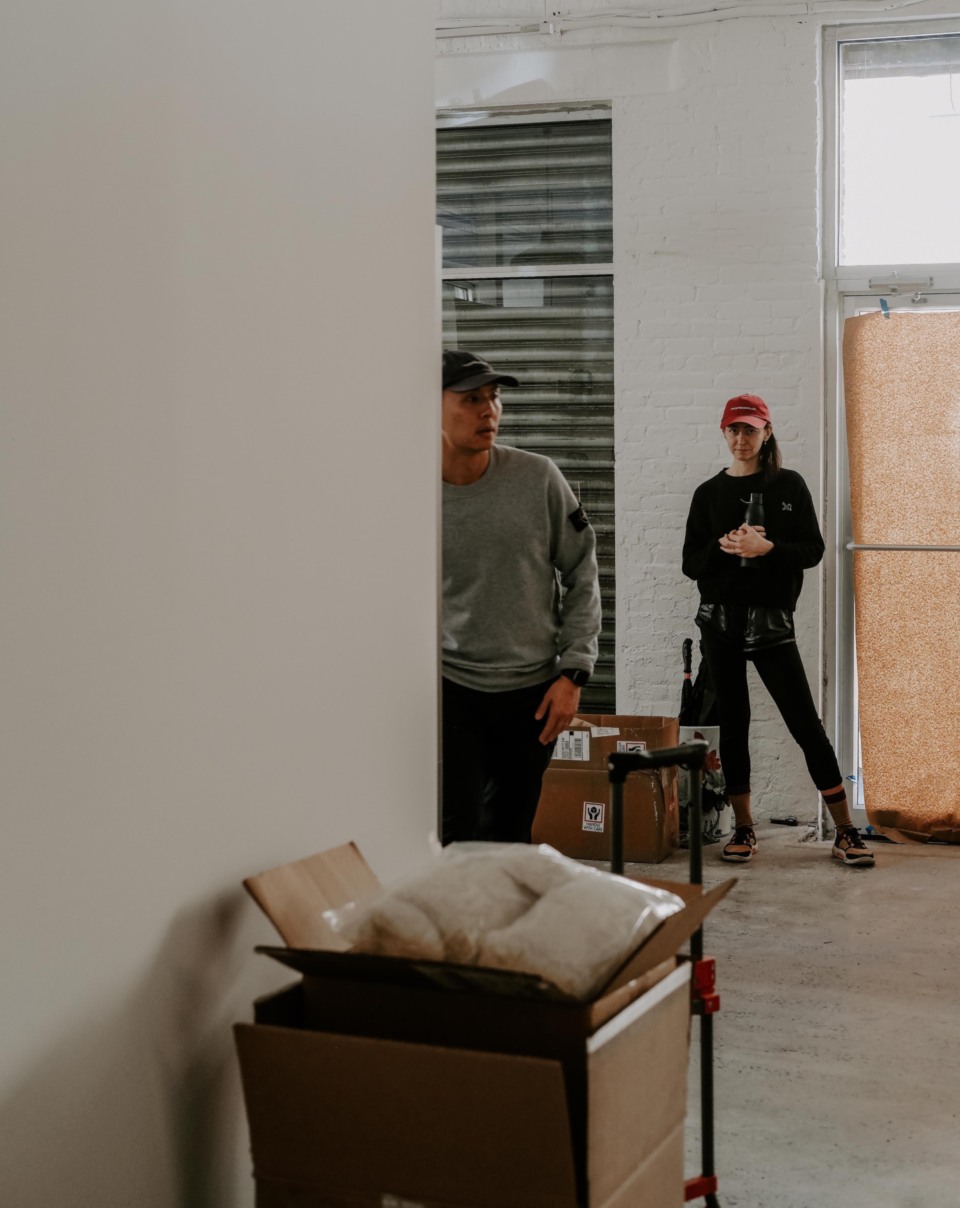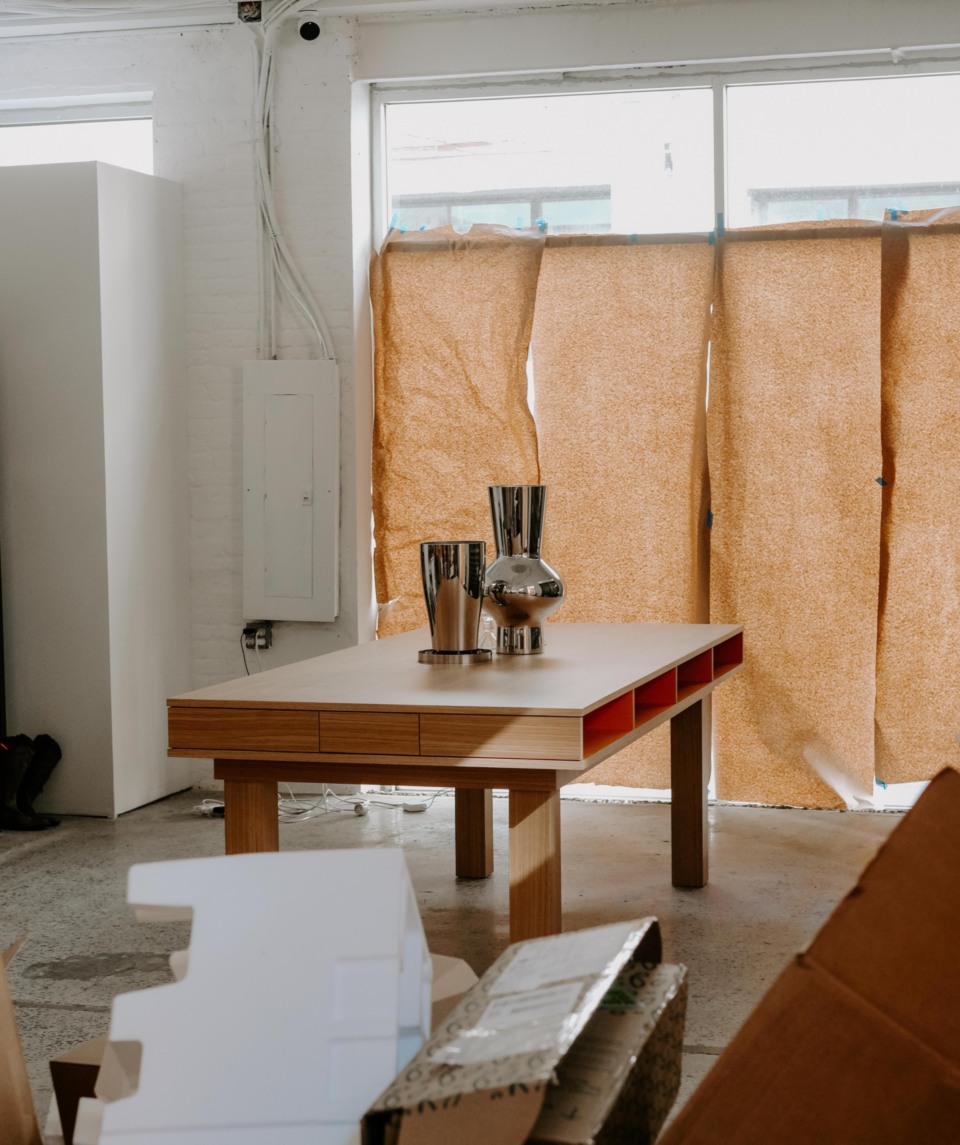 What inspired you and why did you choose this particular title for your brand and concept store?
"Hudson" is a homage to NYC, and "Wilder," well, I just remember waking up at 3am and getting these moments of inspiration in the wilderness. I'm originally from Northern California, I grew up there and spent a lot of time outdoors, in the wilderness. That's why. Finally, this combination came into my mind and I made a final decision. And again, even here it's all about the balance to me—where East meets West.
I get my inspiration from everywhere. I enjoy traveling, but when I travel I tend to focus on little details and things, animals, and plants in particular and how they manifest themselves at that specific time of the year. But I'm a graphic designer. Finding the balance here is very important, too. Signage, oceanography, typography... Signs and logos in particular do inspire me a lot. This is the way to communicate with people without having verbal communication at the same time. It's really a very interesting experience. I do a lot of vintage shopping during my trips. It's something that I really enjoy. There's no particular way of choosing the goods specifically, but, if they seem worth buying, I definitely do.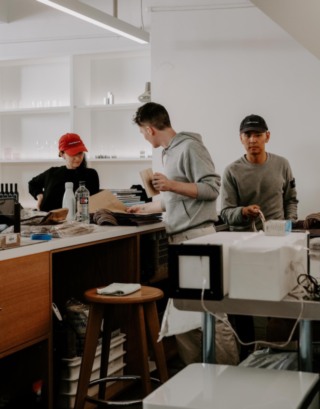 "In Hudson Wilder, I tend to keep things simple. Good things happen when people gather around a table to share a meal—simply connecting and comforting each of us."
Your dining rituals and sharing meals with one another have become quite famous among certain circles in New York. How did you come up with this beautiful idea and what was the key motivator?
I truly believe in keeping things casual, and I'm quite sure that good things happen when people gather around a table to share food, space, and stories. It's very important to build a genuine sense of comfort in our venue. Sharing our favorite movies, music, books, or vintage goods collected from our travels are very simple ways of bringing so much joy.
For me, the best dining experiences are those made from the heart—no matter whether it's a dinner with family or friends having beautiful plates on the table.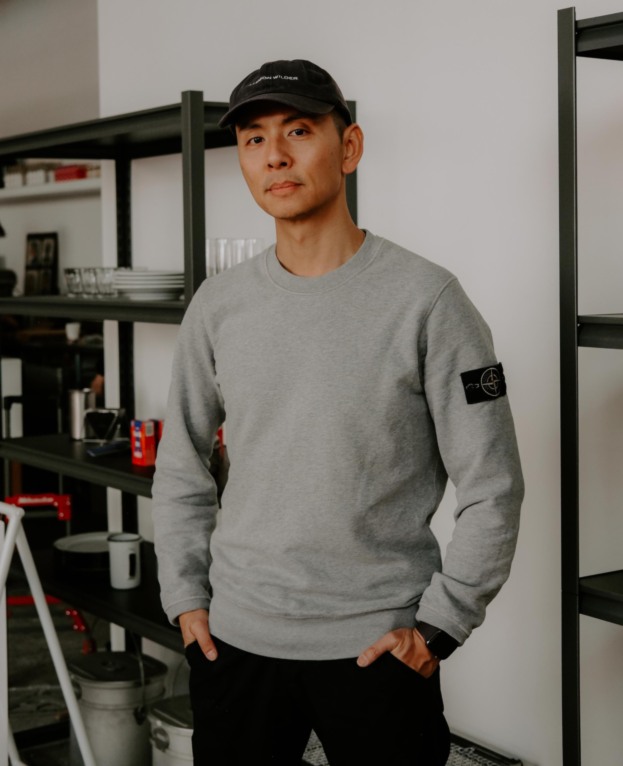 Speaking about beauty... What is your definition of beauty?
It's balance. Everything in my life is about balance. When you create, when you decorate a space, when you cook and share, when you buy something, when you live—everything should be balanced.

{"width":960,"column_width":122,"columns_n":6,"gutter":45,"line":20}
{"mode":"page","transition_type":"slide","transition_direction":"horizontal","transition_look":"belt","slides_form":{}}
{"css":".editor {font-family: Helvetica Neue; font-size: 16px; font-weight: 400; line-height: 24px;}"}