T
Gabe Stone Shayer: A Man In The World Of Ballet
Born in Philadelphia in 1993, Gabe Stone Shayer began formally studying ballet at the age of 11. From an early age, he began performing and choreographing his own solo works. In 2008, he performed the lead role in the Rebecca Davis Dance Company's premiere of the modern ballet Darfur.
At the age of 15, he placed in the top 12 of the 2009 Youth America Grand Prix International Finals in the senior category for his pas de deux. In the same year, he attended the Bolshoi Ballet Academy Program in New York, where he won first place for best male dancer. This earned him the honor of studying in the program in Moscow, Russia. He is the first Black American to graduate from the Bolshoi Academy and the first Black dancer in the world to perform as a soloist and principal on the stage of the Bolshoi Theatre.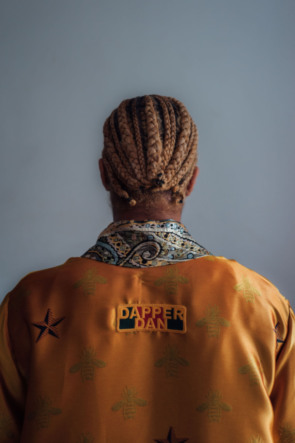 "I try every day to dispel any stereotypes against men in what is known as 'a female art form'. I try to exist every day as Gabe Stone Shayer, a male who loves to dance, who loves ballet, who loves to express himself. And not categorize myself as someone who doesn't belong."
After touring with the Bolshoi Ballet in Italy and Greece, in 2011, Shayer joined the American Ballet Theatre in New York. In 2020, in the middle of the COVID-19 pandemic, he was promoted at the ABT to soloist. In the same year, he collaborated with acclaimed Grammy-award-winning singer/songwriter Alicia Keys on a four-episode docuseries Pas de Deux, which was born out of Shayer's desire to be creative while in lockdown during the pandemic.
Here Shayer discusses his experiences as a man in the world of ballet, dealing with societal stigmas, and building a healthy relationship between his career and identity.

{"width":960,"column_width":122,"columns_n":6,"gutter":45,"line":20}
{"mode":"page","transition_type":"slide","transition_direction":"horizontal","transition_look":"belt","slides_form":{}}
{"css":".editor {font-family: Helvetica Neue; font-size: 16px; font-weight: 400; line-height: 24px;}"}